Venetian Plaster Wall Finishes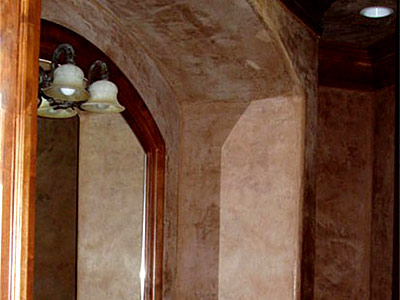 If you are planning to revamp the look of the interior spaces in your home and are contemplating as to which effect and materials to use, Venetian Plaster Wall Finishes are an excellent choice. These elegant and stylish finishes are the perfect adornment for your walls. While every homeowner likes a change in the look of their home, it's not always necessary or possible to redo the entire space.

Many of our clients in and around Orange, Irvine, La Habra, Westminster and Newport Beach have opted for our specialized Venetian plaster application services. Walls N Effects are experts in this field and have been creating the most stunning walls with various decorative wall painting techniques.

Call us now at (714) 936-0066, and let us build your dream walls soon.


Venetian Plaster - The Benefits
There are number of reasons why so many of our clients from in and around Placentia, Anaheim, Fullerton, Yorba Linda and Santa Ana have recently asked us to provide them Venetian Plastering for different areas in their homes:


Versatile - This is an extremely versatile material. It can be used in residential as well as commercial spaces and complements the look of informal as well as formal-styled interior spaces.
Design flexibility - It can be applied on natural stones, cement boards, bricks, tiles, drywall and wood. This gives us the scope to create the most stunning effects on any type of surface
Complex surface finishing - These decorative wall finishes can be applied to various complex surfaces including balustrades, arches, columns as well as uneven walls.
Cost-effective - Venetian plaster surfaces are a cost-effective option compared to various other finishes because there is no requirement to renovate the existing walls
Quick project completion - Though this is a highly specialized job, since no specific wall preparation is required, the application is simpler and thus quicker too
Durability - In most instances, people have a problem with paint as the walls tend to lose their luster within a very short time. In comparison, plaster surface textures last for a number of years. Once it dries, the surface becomes rock hard and this adds to its longevity
Flexing properties - Once Venetian plaster dries, it gets a unique flex and is able to withstand slight movements and impact very well
Easy repair - In case any crack does develop on the surface, it's possible to quickly and effortlessly repair it with a very small amount of the same plaster coating with a special Venetian plaster applicator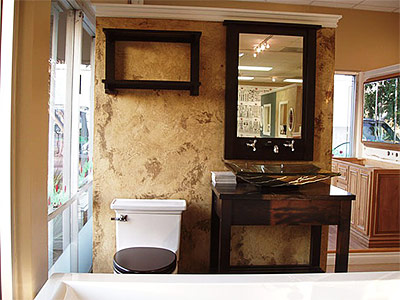 Venetian Plastering - Custom Solutions
Regardless of which way you look at it, Venetian plaster provides a number of benefits. We provide excellent services at the most reasonable Venetian plaster prices. We are a highly customer-centric company that ensures our customers get high grade services and personalized attention.

If you want to know more, call Walls N Effects at 714-936-0066. You can also contact us via this Contact Us form. We will respond within the shortest possible time. We would be more than happy to provide you an obligation-free quote. Please send us a request via our home page.