Faux Finishes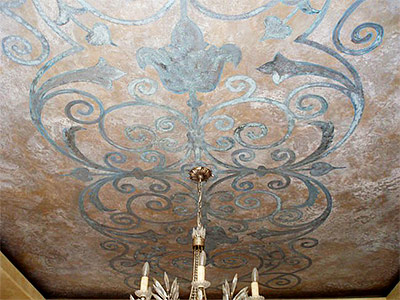 Residential and commercial property owners like to ensure that the interior spaces on their property look unique and attractive. With this in view, they use the latest interior finishes and materials and keep in sync with the latest interior designing trends. We at Walls N Effects are one of the leading companies in the premier concrete products space. We custom select the finest materials to create exquisite and unique faux finishes.

Over the years, we have catered to clients from Placentia, Anaheim, Fullerton, Yorba Linda and Santa Ana. Recently, many of our long-time clients from Orange, Irvine, La Habra, Westminster and Newport Beach got their homes revamped and asked us to provide custom Venetian plaster finishes for different areas of their homes.

Walls are a feature that dominates every room in your home. The minute you adorn them with care, they can uplift the look of the entire room. Regardless of how simple your décor, it's possible to create a unique look with concretes, clays and venetians in various textures and colors.


Faux Painting Materials
We are very passionate about our work and use only natural, authentic products to provide you walls with the right depth and texture. We use the latest faux painting techniques in our work and these surfaces are almost waterproof. They have a natural aggregate and Italian lime base composition; this makes them resistant to mold and cracking and they are able to withstand high moisture conditions very well.

Though these surfaces are very commonly referred to as faux finishes, it's not exactly what these are. Faux means false in French and all the materials we use are anything but faux. When you opt for our specialized Venetian plaster services, you get old world, genuine products that are applied by our skilled faux painters, and the techniques we use are true to the traditional style of this particular work.


Range of Faux Finishes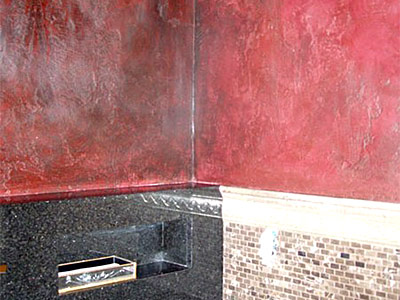 With us, you are assured of the highest quality work at very reasonable faux finish prices. We are very meticulous in our approach to our work and ensure you get value for money every time you hire our services. Every job, big and small is completed in a very methodical manner and we ensure that you are 100% satisfied with the services we provide. We use faux textures and finishes of different type to create a stunning look on your walls, such as:


Venetian Plaster - This application is a highly specialized job and it's something that the master artisans at our company have mastered. This raised, textured effect can create an amazing effect in any space


Artisan Finish - This is reminiscent of the older European wall finish styles and is perfect for drywalls and wood surfaces and it's available in a range of colors and finishes.


In addition to these, we also provide effects and textures like metallic paint, metallic plaster as well as textured sand and sandstone finishes. For custom faux finishing, call Walls N Effects at 714-936-0066. You can also contact us via this Contact Us form. We will respond within the shortest possible time. We would be more than happy to provide you an obligation-free quote. Please send us a request via our home page.