Decorative Walls
When it comes to creating walls that can catch everyone's attention, no other company does it better than Walls n Effects. For years, we have specialized in creating stunning decorative walls that adorn offices, restaurants, hotels, and private residences across California. We have made countless clients happy with the quality of our walls and the professionalism by which we complete every project.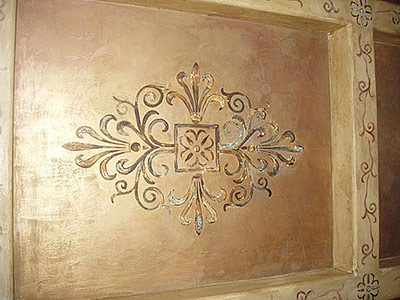 Through the years, we have completed numerous projects in Huntington Beach, Newport Beach, Costa Mesa, Orange, Laguna Niguel, Mission Viejo, San Clemente, Irvine, Fullerton, and Placentia. Our walls are noted for their beauty, uniqueness, and lasting quality. They are the best-possible walls that any property owner can have. We urge you to call us today so we can talk about the kind of decorative walls that you desire for your property.

Unlike ordinary painted walls that look uninspiring, decorative walls are head-turning and absolutely inviting. These walls allow any property owner to achieve optimum visual appeal for his or her interior and exterior spaces without investing in pricey furniture or fancy electronics and lighting fixtures. In effect, such walls are very cost-effective in terms of improving the aesthetic appeal of one's interior or exterior walls.


Why Hire Us to Create Your Dream Decorative Walls?
At Walls n Effects, we take pride in our tradition of creating fine walls that satisfy even clients with discriminating taste. For so many years now, our company has crafted truly world-class decorative walls for residents of Huntington Beach and other California cities that we serve. Aside from our sheer talent, there are other great reasons why you should hire us to create and install your desired walls:


Skilled masons and crews. Our company employs highly skilled personnel who are all adept in different wall decoration techniques. We use various materials, such as Venetian plaster, clay, concrete, and metal, to achieve the exact wall type and appeal that clients want.


Personalized walls. When you get our services, we can guarantee you hand crafted, meticulously created, and absolutely unique walls. Only our crews can achieve 100 percent personalized walls with world-class quality.


Lasting walls. Whether it's for a bedroom, living room, study room, or hallway, we can assure you that your decorative walls will last for decades. We use only topnotch materials for the walls that we create to ensure their beauty and longevity.


Various options. Unlike other companies with limited design choices, we at Walls n Effects offer practically unlimited options. For living rooms, we suggest a relaxing color palette to make them inviting. For the kitchen, meanwhile, we usually recommend bright colors. On the other hand, we typically go for subtle hues for bedrooms.


Get Your Desired Decorative Walls for Less
One thing that we're very proud of here at Walls n Effects is just how affordable our services are. We have helped countless clients in California and other locations nearby enhance their properties' aesthetics by creating eye-catching decorative walls, both for the interiors and exteriors. If you hire us, we promise to offer our professional services at the lowest price possible. So please call us now at (714) 936-0066, and let us realize your dream walls soon!