Custom Concrete Countertops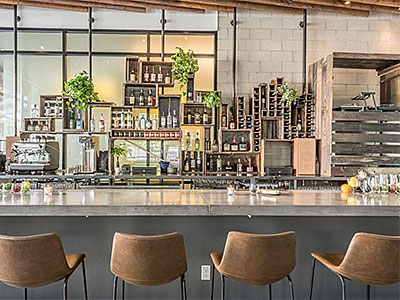 Kitchen and bathroom renovations are typical examples of home improvement projects. The renovation may involve installing new cabinetry, repainting walls, replacing old floor tiles, installing new decors, and other similar tasks. But one area that homeowners often overlook is the countertop. Countertops must be in excellent condition because of their vital functions in the kitchen and bathroom. You need to replace your countertop if it's outdated, damaged or looking dull. Custom concrete countertops are your best options since they are made to fit your specifications. Customized countertops are shaped, treated, and finished according to your desired style and design. Concrete is a tough material so you will have a countertop material that can last for years without needing any replacement.

You should also look for a local contractor who can create beautiful and long-lasting custom concrete countertops. And here at WallsnEffects, we can provide the perfect countertop for your kitchen or bathroom. We design and build top-quality concrete products and are experts in custom concrete works. Our counters can be built to custom specifications so you can easily achieve a highly personalized kitchen or bathroom. You don't have to worry about the installation cost since our products are reasonably priced. We're serving residential and commercial clients throughout California. Some of the cities that we serve include Costa Mesa, Orange, Huntington Beach, Laguna Niguel, Newport Beach, San Clemente, Irvine, Mission Viejo, Fullerton, and Placentia. Contact us today at (714) 936-0066 for your inquiries or orders.


Custom Concrete Countertop: Best Option for Your Kitchen and Bathroom
Custom concrete countertops are your vanity tops; they can easily become focal points in your kitchen or bathroom. While most homes use granite-finished countertops, concrete counters can still compete in terms of beauty, durability, and functionality. In fact, a lot of contractors prefer concrete countertops because they can easily customize it to suit the needs of their clients.

Another excellent quality of concrete is design flexibility. It can be designed to suit traditional or contemporary settings and can easily complement with other materials such as stone, metal and wood. For example, concrete adds a plethora of possibilities to stone - and combined with slate - the result gives the home an overall warm, natural touch. Concrete decorative methods can also be used such as staining, stamping, coloring, and overlaying to create a design that complements with your kitchen or bathroom theme.

Concrete's durability is also one of the reasons why it is the choice of many contractors and homeowners. Concrete is very reliable and rigid, making it an excellent countertop material. It is resistant to heat and scratches, so your counter can take up the heat of your cooking pan or any other warm sources.


Installation Cost of Concrete Countertops
Custom concrete countertops are the perfect options for homeowners with limited budget. This type of countertop is cheaper to install and maintain. Typically, the cost of granite installation ranges from $1,100-$1,700 (material not included) while concrete countertop installation will only cost around $300 to $900. The good thing about this material is that it can be cast in any shape and size. The final finish or look of the concrete counter can be easily matched with your kitchen or bathroom theme. With these benefits, you won't regret installing customized concrete countertops in your home.