Concrete Services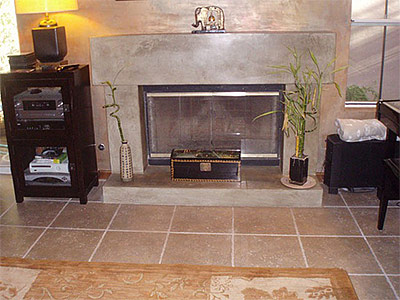 At Walls N Effects, we have been offering various concrete services to clients in Anaheim, Newport Beach, Huntington Beach, Costa Mesa, Laguna Beach, Laguna Niguel, Mission Viejo, San Clemente, Lake Forest, Irvine, and Placentia. Our skilled crews can handle interior and exterior concrete works and are highly capable of creating custom concrete installations for our clients. We value great craftsmanship and we strive to satisfy our clients' needs with the concrete creations that we provide them with.

Contact us today and let our team of seasoned artisans create your dream amenities using only the finest raw materials and proven masonry techniques.


Our Premium Concrete Installation Services
Whether it requires building a custom countertop or a personalized sink, we can guarantee nothing but the best results. Our concrete services involve designing, fabricating, and installing various indoor and outdoor concrete features for residential and commercial properties. We have created some of the most beautiful and durable custom concrete countertops, tables, sinks, fire pits, and fireplaces that adorn homes and commercial establishments in California and other areas nearby.

We can also work on Venetian plasters, which are popular for their decorative effects. Through the years, we have worked on countless plaster walls in homes, offices, hotels, restaurants, and even public spaces. We can achieve high level of customization with our intensive knowledge of plaster techniques. Our crews can achieve various decorative finishes such as Old World, marble, granite, trowel, and suede look using the right sponge and technique.


Great Reasons to Hire Us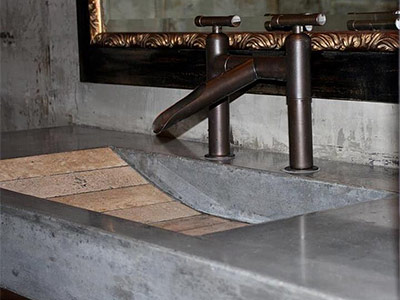 We can cite some outstanding reasons that make us the perfect company to hire for concrete projects. First, we use only top-quality materials to ensure that the concrete amenities that we create will last for decades and still remain in tip-top condition despite exposure to the elements. Second, we use natural and authentic products to help guarantee concrete features of the highest quality. We also take pride in the unquestionable skills of our artisans when it comes to designing and crafting concrete structures in indoor and outdoor areas.

Moreover, we have lengthy experience in concrete installation, so we possess unmatched mastery of the different methods and techniques required to ensure world-class amenities. We are also highly creative and passionate about giving clients what they deserve. Our people are truly professional and we can assure you that you won't have any problem working with us once you hire our concrete services.

Meanwhile, we also see to it that our rates are absolutely easy on the pockets. Unlike other companies that provide similar concrete services, we never charge our clients more than what their budget permits. Instead, we strive to work on their allotted budget by making certain arrangements that will help bring down the project's cost. The result is a win-win solution that leaves clients with a smile on their faces.

If you demand perfection from your dream concrete features, then we are the right company for you. We have numerous success stories to our credit and we are positive that we can do the same with the concrete amenities that we will build on your California property.

Please call us now at (714) 936-0066 or visit us at our office so we can discuss further our first-rate concrete services.