Cast Concrete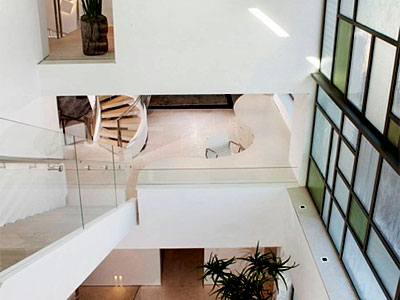 Concrete is widely used in residential and commercial construction due to its versatility, durability, and affordability. However, traditional way of installing concrete has some disadvantages that contractors and homeowners hate. When poorly done, it can affect the overall build quality of the concrete structure. The good thing is that there is another method that can be used to build concrete structures and amenities. Opt for cast concrete if your project will allow the installation of precast materials. But keep in mind that you need a company that specializes in this method.

Among the local contractors that you can hire for your concrete installation project is Walls N Effects. We specialize in cast concrete design and installation. We have dedicated personnel who can take care of all facets of the project – from design to installation. We have the appropriate machineries, facilities, skilled crews, and high quality concrete materials to complete tasks with the outcomes that clients need. In fact, we have offered our expert services to countless residents of Costa Mesa, Huntington Beach, Newport Beach, Orange, Laguna Niguel, Mission Viejo, San Clemente, Irvine, Fullerton, and Placentia, CA. Our solid accomplishments make us among the state's most trusted concrete work contractors. Call (714) 936-0066 to discuss with us your project requirements.


Why Choose Cast Concrete?
There are several great advantages that you can expect when you choose cast concrete over traditional concrete installation methods like cast-in-place. First, you can enjoy ease of installation given that precast concrete can be delivered even before the project begins. You can also expect a cleaner, quieter, and safer project site since the concrete won't have to be poured or cast there.

Precast is also proven to be fire-proof, which is an excellent insurance to have for any construction site. It can also be used as decorative material to add to the overall aesthetics of the building. Moreover, cast concrete allows for limitless design possibilities and customization options, so property owners can achieve a unique look and build. Finally, precast concrete is an extremely tough material that can withstand prolonged exposure to harsh elements. This will guarantee you decades of benefits from your building or outdoor features.


Cast Concrete Applications
Cast concrete is one of the most versatile building and construction materials available. It can be used in various applications in residential and commercial properties. These are just some of the most common uses of precast:


Precast concrete walls
Slabs for homes and commercial establishments
Parking lots and garages
Wall claddings
Fire feature add-ons
Beams
Walkways
Decks
Basement floors
Cost Advantage of Precast Concrete
Almost all of the established and knowledgeable contractors and property owners agree that the total cost of traditional concrete installation is considerably higher compared to precast, which is typically delivered in finished form. The total cost of ownership is many times lesser when precast concrete is used versus instances when the traditional onsite concrete pouring is adapted. The typical factor in play has something to do with the labor cost, use of heavy equipment, maintenance cost, and cost of building materials and construction. With these things, it's easy to see why many building contractors and property owners across the country prefer cast concrete over the other options.