Venetian Plaster Anaheim, CA
When it comes to applying Venetian plaster, no other company does it better than us. We at Wall N Effects are the acknowledged experts in Venetian plasters. With a long list of successful projects and a solid reputation for excellent quality works, we're definitely the right people to hire if you're from Anaheim, Yorba Linda, and Santa Ana.

Call us now at 714-936-0066 to know more about the services that we offer.


We Create Walls that Stand Out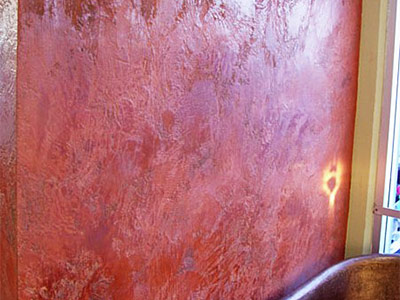 We can turn ordinary walls and ceilings into extraordinary ones with the right Venetian plaster. This decorative material/technique mimics the look of expensive materials, such as marble, granite, and other natural stones. It's essentially giving your walls and ceilings a premium look without the high price tag.

Our crews ensure the superiority of every work and perform quality checks during and after project completion. The results are interior walls or ceilings that exude timeless elegance and appeal that deserve more than one look.


Skilled and Passionate Crews
Venetian plaster is an art that is difficult to master. At Walls N Effects, we have creative people who are highly passionate about their jobs. They undergo continuous professional training to hone their craft. Our personnel have extensive experience in applying Venetian plasters, and they know the finest methods and techniques required to guarantee stunning creations. When you have us, you're assured of commendable outcomes no matter how ambitious your desired effects may be.


We Use the Finest Quality Venetian Plaster
At Walls N Effects, we love to create and take matters into our own hands. For one, we make our own products using the finest materials available to us. This goes true with the Venetian plasters that we use for our projects.

Since we have access to the best quality raw materials, we're able to create the finest Venetian plaster that we use for our projects. With our skilled crews and high-quality plaster, clients from Anaheim, CA and other cities that we serve are able to realize their dream look for their home or office.


Areas that We Can Work on
Venetian plaster is a very versatile material that can be used to beautify any interior space. Specifically, these are the locations inside commercial and private properties that we can work on: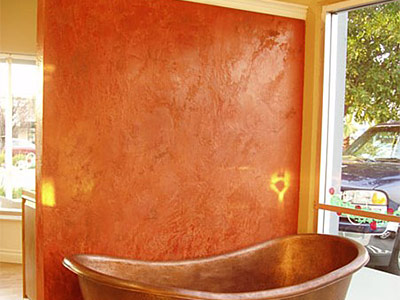 Hallways
Lobbies
Conference rooms
Bathrooms
Reception areas
Entryways
Living rooms
Bedrooms
Entertainment rooms
Kitchens
Bars
Home offices/libraries

Aside from these areas, we can also decorate other interior spots that you want to improve aesthetically. Just tell us the specific areas you wish to beautify, and we'll work on them.


Affordable Venetian Plaster Services
If you want to use Venetian plaster for your interiors, but you have a limited budget or you want to save some dollars, we're the perfect company to hire in the Anaheim area. We offer the lowest rates among all companies providing the same services like we do. But the best thing about paying minimal fees is that you get to enjoy wonderfully designed walls or ceilings that merit everyone's attention.

So call us today at 714-936-0066, and be one step closer to having interior spaces that are a pleasure to behold!