Plaster Wall Finishes Santa Ana, CA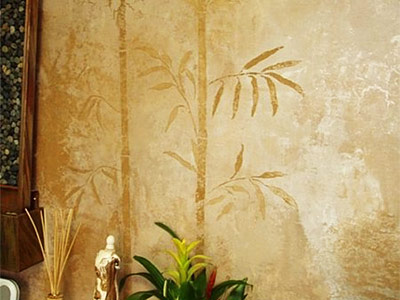 Walls N Effects has been the top pick of California clients for their decorative wall projects. We're specifically the company of choice for projects involving plaster wall finishes. Judging from our ever growing list of satisfied residential and commercial clients in Santa Ana, Yorba Linda, Anaheim, and nearby cities, we're confident that we're doing our jobs pretty well.

Please don't hesitate to visit our office or call us at 714-936-0066 for any of your property improvement concerns.


The Benefits of Decorative Wall Methods
While it's true that ordinary paints can already make any plain wall presentable, isn't it better if you can have more attractive walls?

At Walls N Effects, we provide property owners in Santa Ana and other locations nearby with decorative solutions that can make their walls more attractive. With plaster wall finishes, for example, we can mimic the look of expensive materials, including granite, marble, bluestone, and the like. Using our very own plaster materials, we can achieve for you your desired wall effect. We can also show you our extensive portfolio so you can just pick your desired look.


Plaster Wall Finishes and Design that We Can Achieve
Through the years, we have mastered the art of wall plastering, hence allowing us to achieve every imaginable finish that clients want. Whether we're working on just one or two rooms in a private residence or we're handling the entire interiors of hotels and offices, clients are assured of outstandingly beautiful walls. Here are the different plaster wall finishes and designs that we can achieve for you: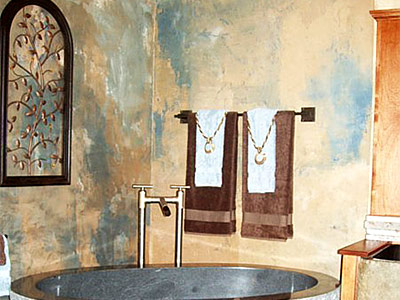 Sponged. Using sponge, we can provide your walls with a suede look that is truly attention grabbing.


Trowel. We can achieve different appeal using various trowels, such as hard, skip, and float trowels. Each type provides a unique look that can satisfy different design tastes.


Old World. The look of time-hewn walls reminiscent of antique villas is always a pleaser. If you're aiming for classic appeal, then we suggest going for the Old Wall design that will surely render subdued, mysterious elegance to your interior walls.


Marble. Marble is one of the oldest architectural materials known to man. It is coveted for its timeless appeal that is truly elegant in many ways. Accordingly, we can use our expertise of plastering methods to give your walls the appearance of authentic marble.


Granite. Granite is another exciting design that we can achieve for you. We're masters of mimicking this particular look, so you can expect a truly realistic finish.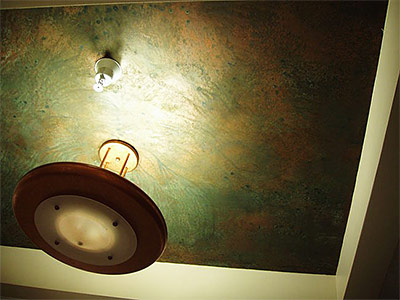 Areas Where Wall Plaster Finishes Are Ideal
There are certain areas in the home or commercial spaces that we recommend plaster wall finishes to be used. These include living rooms, bedrooms, offices, receiving areas, hallways, bathrooms, entryways, and kitchen/dining areas. Our crews are experienced in working on these spaces, so you can look forward to hugely improved and appealing interior walls.


The Best Wall Plastering Crews
With us, rest assured that you're hiring the best crews who are masters of different plaster wall finishes. No matter what finish you desire or how large the area you need covered, we promise to provide you with top-quality results at the lowest rates possible. We serve clients from Santa Ana, CA and surrounding areas. Call us now at 714-936-0066.