Custom Concrete Yorba Linda, CA
At Walls N Effects, we make ordinary concrete extraordinary with our custom concrete services. We have completed many such projects for commercial and residential properties across California, particularly in Yorba Linda, Anaheim, Santa Ana, and nearby locations. Through our expert crews, we have made countless clients truly happy with how stunning their interior spaces have become. Our customization skills are second to none, and our dedication to providing only the best results possible is unmatched.

Please call us today and we'll help you realize your dream indoors with our affordable custom concrete services.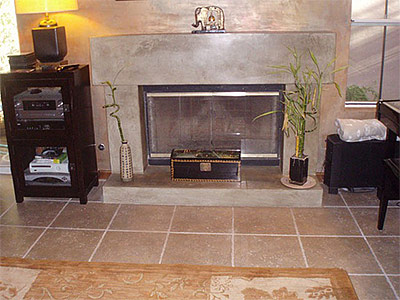 Extraordinary Custom Concrete Amenities for You
We're known for our highly personalized designs that showcase our clients' individual style, design taste, and personality. We aim to make your indoors truly unique from the rest in your neighborhood by creating custom concrete amenities that you desire.

At Walls N Effects, we make sure that your interiors or any area in your home will not only become more functional but also attractive. Our unique designs result in amenities that will make your indoors more enjoyable for you and your family. Just tell us which amenities you need, and we'll be happy to create them for you in the style that you desire.


Custom Concrete Features We Can Create
We have created numerous custom concrete features for clients in Yorba Linda and other California cities that we serve. Specifically, our expert crews can work on the following amenities: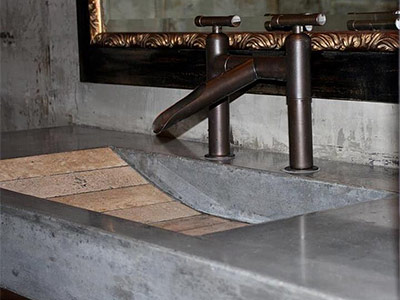 Countertops – We can create finishes that mimic expensive stones – marble, granite, bluestone, and the like. No matter what size or design you desire, we can achieve it for you with ease.


Tables – Our crews can design and create custom tables for indoor use. You can choose any shape, size, or design, and we'll prepare a design for your approval. You'd be amazed that we can actually create wonderful tables using concrete!


Integrated sink and counter – If you wish to have attractive sink and counter without spending too much, then call us. Our custom concrete solutions include adopting decorative techniques to turn concrete into a material that can rival the beauty of authentic granite or marble.


Flooring – Be it for your bathroom, hallway, or living room, we can create stunning flooring using methods such as etching, stamping, and staining. With us, you won't have to go far just to have floors that mesmerize.


Fountain – While fountains are normally found outdoors, we can actually create one for your interior space. Our crews can adopt your decorative preference and build a concrete fountain that will make your indoors more relaxing.


Finishes that We Can Achieve
We offer outstanding options when it comes to finishes or designs of the custom concrete amenities that we create for clients. For example, we can achieve luxurious appeal by creating concrete features accentuated by minerals, glass, or semi-precious stones. We can also install custom-colored and polished finish if you desire so. We can also go for the honed finish if you feel like or, perhaps, target Old World or antique appeal.


Custom Designs by Expert Artisans
Clients in Yorba Linda, CA and nearby areas have praised the exquisite beauty of our custom concrete creations. This is not surprising since we have crews who are some of the finest artisans in the state. Our personnel use complete tools and resources to complete projects on time. We also never settle for anything less than captivating, so you're sure to get stunningly designed and durably built concrete features.

Call us now at 714-936-0066.